Dworkin & Company is a national public relations, artist representation, and special events management firm focusing on strategic planning, image consulting, and career and project development within and beyond the classical music world. Founded and led by Elizabeth Dworkin, a conservatory-trained violinist who has worked in arts administration and marketing for over 25 years, Dworkin & Company has successfully collaborated with a select circle of some of today's premiere performers, composers, ensembles, producers, and institutions in the arts and culture.The enlarged ampersand in our logo reflects the importance to us of the enduring, multi-faceted partnerships we build with our artists, organizational colleagues, and industry professionals. This inclusiveness and collaborative spirit is embodied in our thorough professional and personal approach, which embraces every aspect of our clients' goals. Dworkin & Company is dedicated to preserving the finest in our cultural heritage, championing the creation of new traditions, reaching beyond conventional management strategies and media outlets, and helping to cultivate new audiences.
OUR APPROACH
Dworkin & Company pursues a singular approach to the performing arts and culture at large, by linking organizational, and managerial, and planning expertise with extensive public relations credentials to meet the needs of individual artists, ensembles, and institutions. We fully integrate our media relations campaigns into each client's public, community, and educational presentations, as appropriate. We believe that the most effective professional representation works hand-in-hand with a fully-integrated public relations strategy. Whether shaping career or organizational strategies, or planning a special event or project, we believe that our success on behalf of artists, organizations, and projects requires the same level of intense preparation, unconstrained, innovative thinking, and inspired decision-making as does a virtuoso performance onstage or a visionary institutional initiative. Our office brings to all of our work an impressive record of vigorous and effective advocacy, a variety of long-established media and presenter relationships, and a deep reservoir of trust and goodwill.
OUR TEAM
Elizabeth Dworkin, Chief Executive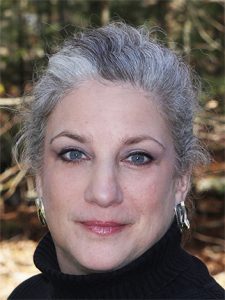 Dworkin & Company founder Elizabeth Dworkin has been involved in virtually every aspect of the arts, marketing, events management, and production for nearly 30 years. She began her career in arts administration with the Philharmonic on the Hudson and the Waterloo Music Festival (both in New Jersey). Her work as Production and Marketing Manager of the acclaimed Pro Arte Chorale included overseeing all aspects of performances in its own concert series, and with the New York Philharmonic, New Jersey Symphony, and American Symphony Orchestra, and at Carnegie Hall, Lincoln Center, and many other important venues. After serving as Marketing and Subscriptions Director of the Chamber Music Society of Lincoln Center, she launched her own firm in 1991, focusing on public relations, artist representation, management consultation, and special projects planning. Its early clients included SONY, the National Guild of Community Schools of the Arts (including direction of the Public School-Community School collaborative arts program), composers Lukas Foss and George Perle, BMG Records, Birgit Nilsson International Vocal Competition, the School for Strings, and many others. A conservatory-trained violinist and Manhattan School of Music graduate, she performed throughout the country, and spent several years early in her career teaching music in the public schools in New Jersey, where she also served as assistant conductor of the North Jersey Philharmonic.
Allison Weissman, Booking Manager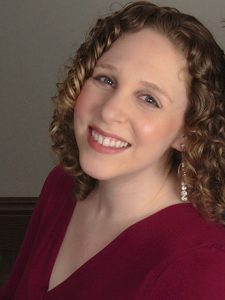 A multi-faceted and creative arts management professional with a background in piano performance and composition, Allison Weissman has been working in the field for more than a decade, bringing to Dworkin & Company a wide scope of experience ranging from artist and composer management, to music business and publishing, development and fundraising, and social media and e-marketing. After receiving degrees from Ithaca College and the Cleveland Institute of Music, she began her career as an administrator for both her alma mater and the Cleveland Chamber Symphony, and shortly thereafter moved to New York City, first working in Institutional Development at the League of American Orchestras. She then went on to manage the production company of prominent composer Lukas Ligeti, handling business activities, coordinating commissions, and booking solo engagements and performances for African electronica band Burkina Electric. In 2011, she worked for G. Schirmer, Inc. & Associated Music Publishers managing the choral and chamber catalogues and a roster of Pulitzer-Prize and award-winning composers John Harbison, Yehudi Wyner, Aaron Jay Kernis, and Augusta Read Thomas, with additional special projects for Andre Previn, Bright Sheng, and Rob Kapilow. Born in Philadelphia, she began studying music at age 7 and continues to play the piano in her spare time.
Tammy Moore, PR Associate
Tammy Moore is a collaborative specialist in the world of artistic management. Tammy is a creative force as a press relations and media associate handling a wide variety of responsibilities for the roster of Dworkin & Co. With a background in musical theater and opera performance, Mrs. Moore has sung all over the United States with many of the top operatic companies in the world. She holds a Bachelor of Music Degree from The Juilliard School and a Master of Music Degree in Opera Performance from The Curtis Institute of Music. Her artistic administrative path began while at Juilliard in the Vocal Arts Department, continued at The Curtis Institute in the Office of Alumni Relations and continued at G. Schirmer and Associated Music Publishers. While at G. Schirmer Tammy handled all aspects of promotion, social media, contracts, and career development for a roster of award winning composers including, Avner Dorman, Aaron Jay Kernis, Bright Sheng, Terry Riley, and Robert Xavier Rodriguez with special projects for Andre Previn.
With special thanks to 
Simone Ridyard
, who created the illustrations used on this website.